In this day and age businesses or individuals that are conducting business have to be practical when hiring professionals that are needed to accomplish specific tasks. Before the internet, freelancers were called in to do these so called tasks and were usually based on referrals. This set up worked well with some companies and is especially more practical than hiring someone on a regular basis to handle tasks or projects that have certain limits or timeframes needed to accomplish. The key to finding work easier is to be as honest and as thorough as possible in presenting your credentials. The more elaborate the description of your previous work or projects the better chances that employers can see if you suit the requirements of the job. However sometimes it's better to do the work yourself if you already have the skills required. At our driving school resources site -ADI Ninja we found that hiring freelancers to help with our driving lesson diagrams was not a good approach. The quality of the diagrams diminished and were not usable in the final product.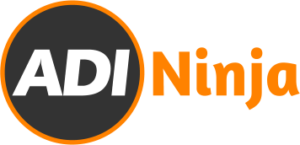 Another way of speeding up the process of hiring is by having samples of previous work done as proof of previous employment and also a sample of the quality of work you do. Employers that hire specific freelancers usually belong to the same circles of their respective industry and may be familiar with a particular project of other employers and would help them decide to hire you or not. Experience is definitely as plus in any job application so the more you list down the better you chances get.
Finding a good freelancer online is fairly simple nowadays. There are many freelance contracting websites that have amassed hundreds and thousands of freelancers on their database from all over the world which not only provides qualified applicants but also international experience as well. There are several websites that provide both freelancers and employers opportunities to do projects or jobs like Odes and Elance which only charge a nominal fee for facilitating the introduction and linking of both parties. The good characteristic of using the websites that were mentioned is that employers can get feedback from previous employers and the freelancer can also get feedback on how it is like working for this employer. If you need someone local you can always try the newspapers or sites like Gumtree.